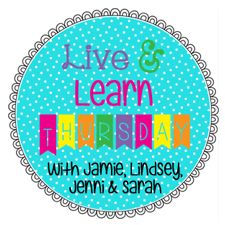 This week as I tried to think of my topic,
or lesson should I say,
for our weekly link up I just couldnt come up with anything because my mind is somewhere else. Tomorrow is the visitation service for a man that loved very much. He is the father of someone that I actually refer to as my "sister". We have been best friends since I was five and she was three. There was one house between our homes. There is no better way to explain it than to say that they are they like my "other family".
My sister and I.
Just hanging out with the siblings that I wanted =)
I am not ready to write a full post about this, but I will after all of the services are over and my head is in a more clear space. For now it is definitely in the forefront of my mind, it is all that I can think about. So, my lesson today is to
treasure those close to you while they are still close by
.
It sounds simple but with the hustle and bustle of daily life it can be easy to go way too long without seeing or talking to someone. I had plans to go see Allan on sunday and bring him chocolate dipped pretzels that I made specially for him, I moved this date back from the day before since I would be picking up his daughter at the airport. Only I was too late, the pretzels didn't make it to him and I didn't get to give him the huge hug that Momma-Mitchell and I had texted about. He passed away very early sunday morning. I still went over of Sunday and brought the treats to Mom.
My heart goes out to the Mitchell family as they try to accept this huge loss and I pray that they find some comfort in knowing that their father/husband/grandfather will always be with them.